Kathleen Garito
KG Interior Design
Principal & Founder
23011 Moulton Pkwy, Ste. 8A
Laguna Hills, CA 92653
949.235.0359
No matter the size of the job, KG Interior Design delivers a high end beautiful look at moderate price points. Kathleen Garito (principal & founder) does this by utilizing her extensive career of staging and design. She believes design to be a healing art, elevating the client to a new way of thinking and seeing themselves. With a fresh and informed perspective, the team at KG Interior Design brilliantly crafts dream homes and corporate showcases. Integrity, trust and passion are at the forefront of every project the team encounters.
---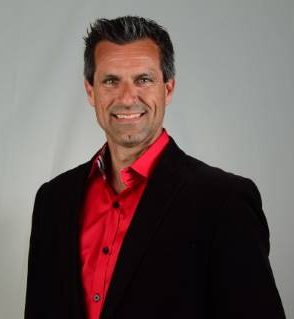 John Rodriguez is committed to providing the best available financing and mortgage protection for his clients, while delivering outstanding customer service.  John takes pride in treating his clients with honesty, integrity, and good faith. His clients become like his family!
Experience the difference with John Rodriguez at iFinance Mortgage Inc. He is your trusted lender!
"I am always happy to help!"
---
John F. Salamy
Loan Officer
John@rescomfs.com  
Rescom Financial Services
27401 Los Altos, Suite 285
Mission Viejo, Ca. 92691
949-274-9852 office
949-266-8575 fax
949-677-5371 cell
NMLS # 133415
DRE # 01742382
Integrity is doing the right thing, even when no one is watching. – C.S. Lewis
---
Dwight Touchberry
ArtfulSurfboards.com
949.202.7355
Surfboards are my canvases. Each hand-painted to fit any taste or decor. Whether you can relate to surfing, the Southern California car culture, beach vibe or just want a unique piece of art for your home or office, Dwight Touchberry and Artful Surfboards has something for everyone. Boards and canvases are available for purchase from my website and commissions are welcome.
---
Nicki R. Walsh 
Notary Public/Certified Loan Signing Agent
SignEase Mobile Notary
Direct:  949-282-9182 (Call/Text)
Email:  nicki@signease.net
www.signeasemobilenotary.net
Nicki is a Certified by the National Notary Association as a Certified Loan Signing Agent. We provide service including, but not limited to, Deeds of Trusts, Residential Loan Documents, Real Estate & Investment Documents, Refi's, Durable Power of Attorney, Living Trust Documents, Domestic Partnerships, Acknowledgements, Affidavits, Jurats, Oaths, and other specialized documents.
I can print large loan document packets and can return documents to Escrow or Title the same day or early the next morning. I communicate any updates on signing status as they occur to Lenders, Escrow or Title. I am looking forward to working with you.

---
A stellar online presence has never been more important than in today's plugged-in world. Just about everyone is online.
Everybody shares ideas, recommendations, entertainment, learning, and critiques through online mediums. Businesses today make up a huge part of the buzz online. A strong cohesive online presence is key to building your brand and reaching your target audience. If your business isn't online then it simply doesn't exist. It can't be shared, praised, or referred to. So much of today's world relies on the content that is communicated through online venues, that it is critical to have your business out there for everyone to see. At Web Design Pilot, we make sure to offer our customers only the best.
We are all about getting to know you, what is important to you and creating a website that will deliver on your expectations.